Start Your Journey Today
Robb, Taylor & O'Connor
Providing Compassionate Legal Counsel
Personal Injury & Workers' Compensation Attorneys in Kansas City, Kansas
Whether you've been in a car accident or have been injured on the job, you need a caring and competent lawyer on your side. Don't let your insurance company take advantage of one of the most difficult times in your life. Use the knowledge and experience of Robb, Taylor & O'Connor to fight for compensation today!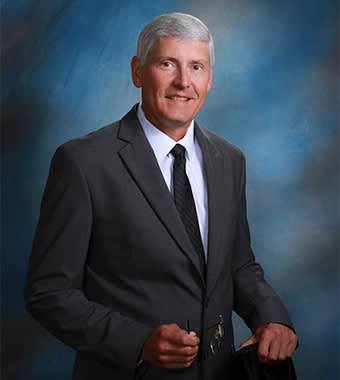 Donald T. Taylor
Attorney at Law
Don brings a broad range of knowledge representing clients in both personal injury and wrongful death claims in Kansas and Missouri. He also represents clients in Workers Compensation claims who have been injured or killed within the scope and course of their employment in Kansas and Missouri. With over 33 years of experience representing thousands of clients before state and federal courts, Don has a unique blend of experience to help you through your time of need.
MORE ABOUT DON
John G. O'Connor
Attorney at Law
After graduating from the University of Kansas with his law degree in 1979, John immediately began practicing personal injury and workers' compensation law. His goal has always been to serve as a reliable resource that people can come to when they are in a vulnerable state and in need of trusted legal guidance. As an attorney, many clients have come to him for advice on how to fight for compensation after they've been injured. No matter what legal matter you may need assistance with, John will be there for you from beginning to end, striving to reach a favorable result at every turn.
MORE ABOUT JOHN
Dianna K. Robb
Attorney at Law (Retired)
Dianna K. Robb was a past president of the Wyandotte County Bar Association and was a past member of the Kansas Bar Association and Kansas Trial Lawyers Association. Although a veteran of many trials, Dianna is primarily retired but continues to share her over forty years of legal experience, insight, and assistance in support of our clients.

Why Choose Don & John?
They're Compassionate
Many clients walk into the office feeling scared, hurt, or helpless. The attorneys at Robb, Taylor & O'Connor will make sure that you are taken care of from the minute you meet them to when your case comes to an end. Nothing makes them feel more successful than winning a case and earning a relieved hug from a client. If you feel like no one is in your corner or will listen to your side of the story, you can rely on them to provide you with steady, reliable guidance when your life feels like it's spinning out of control.
They're Relentless
Don and John are both marathon runners, and they say that working through a tough case is very similar. They may experience some bumps in the road, but that doesn't mean they will give up. They will represent you with confidence and persistence every step of the way. Don't feel like you cannot get justice in court when you have to fight against the insurance companies who certainly do not have your best interests at heart. With Don and John at your side, you will see firsthand how their determination, knowledge, and experience will give you a greater chance at starting a new chapter.

The Law is Complex
Documents stuffed with legal jargon can be confusing. Hiring someone that knows the law can be the difference between a win and a loss for your case.

Financially Strategic
Contrary to popular belief, hiring an attorney is often the more cost-efficient choice because their help may give you a chance at a higher settlement.

Negotiation Works
An experienced attorney knows how to fight for the best possible outcome in your case. You alone may not have the necessary tools to sway a judge or jury.
Effective Legal Guidance for a Wide Range of Legal Matters
When looking for an experienced personal injury attorney in Kansas City to represent you in court, you want one that will not only stand up for what's right but will also have experience with cases that are similar to yours. No matter what your case entails, Robb, Taylor & O'Connor have provided guidance and support to those in need from Leavenworth, KS to Independence, MO.
Personal injury clients need an attorney that is well-versed in finding useful evidence to help your case and challenging other pieces of evidence that may not. From auto accidents and dog bites to premises liability and wrongful death cases, Don and John have the resources and knowledge you need to give you a greater chance at reaching a favorable result in your situation.
Those who have been injured on the clock will need a dedicated attorney to discover why you were hurt in the first place. Your injury could have resulted from a negligent coworker, improper safety regulations, or a lack of safety training from your manager. Let a workers' compensation attorney do the work for you so you can concentrate on recovery and getting your life back.
In the event that your loved one has passed away because of an accident that could have been easily avoided, a skilled wrongful death attorney will fight for your family's rights and pursue a settlement that holds the responsible party accountable. With a license to serve clients in both Kansas and Missouri, Robb, Taylor & O'Connor are proud to serve all your legal needs. Reach out today!